THE SIGNIFICANCE OF PEAT IN WHISKY
Below, we discuss why peat is significant and how it adds flavour to different types of scotch whisky. Whether you are developing a nose for peated or unpeated malts, or have already decided on your preference, we invite you to read on and discover more.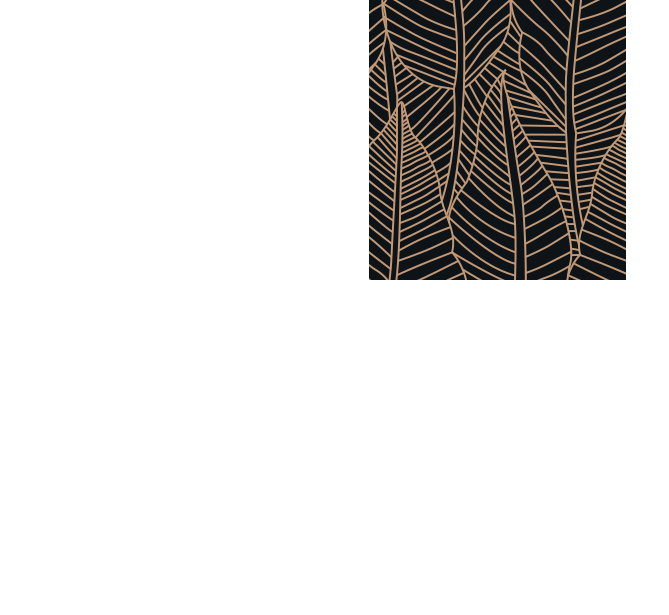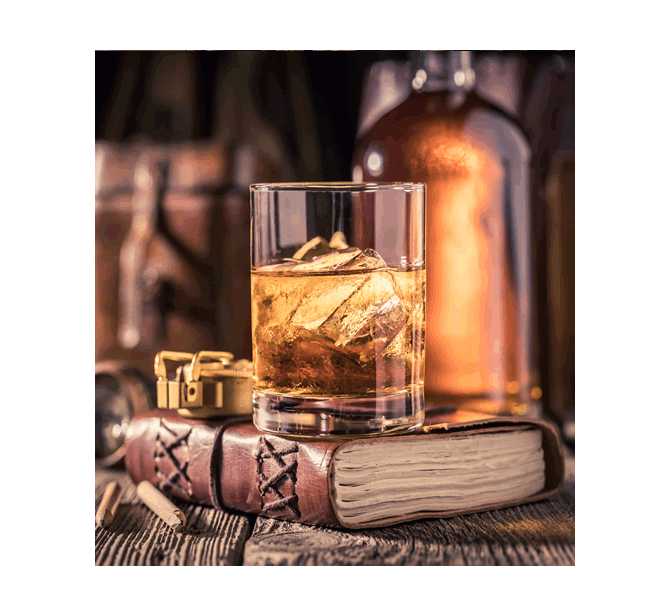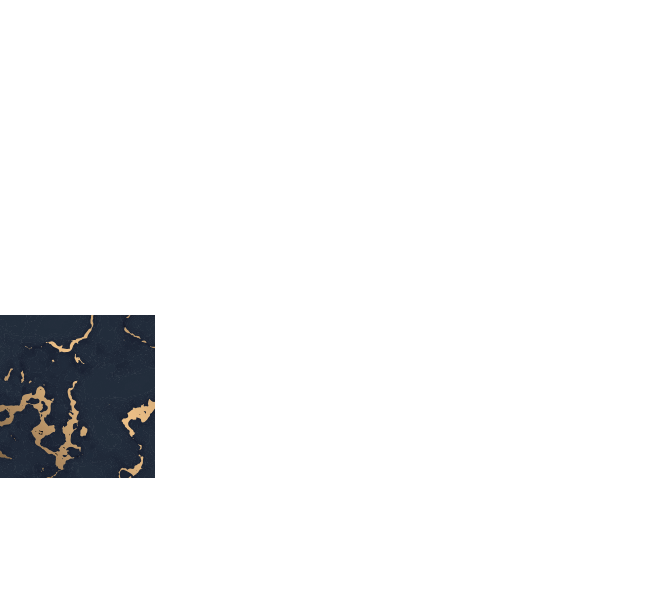 Centuries ago, Scottish whisky producers used peat to heat the pot stills directly. Nowadays, however, distilleries employ methods that are altogether more modern to heat the fermentation and distillation vessels. Instead, the peat blocks burn on an open fire to dry the damp malt above. As the intense smoke filters through the grain, it leaves a flavour and aroma for the new-make spirit.
Typically, the producers dry their malt for approximately thirty hours. While some distilleries use only unpeated fires, others might dry the grain over a peated fire for more than half of this drying time.
When mature, finished peated scotch boasts smoky notes and a distinct flavour. These characteristics are typical of those whiskies from the west coast of Scotland and the Hebridean islands.
For the technically minded, the flavours in the smoke come from naturally occurring aromatic compounds called phenols, guaiacols and syringols. For the more poetic, the result combines elements of pure soft rain, golden sunshine and centuries-old earth.
Typical of countryside in northern latitudes and with a cold climate, peat comes from decayed moss, grass and flowering plants. Across Scotland, heather-clad hillsides and expansive bogs provide a plentiful source.
Over thousands of years, peat forms from decayed, decomposed vegetation. Each layer of one millimetre represents a year, so a bog that is two metres deep is a remarkable two thousand years old.
When dug up, cut into small slices and piled into pyramids, the water content drains quickly. Once dry, the soft, pliable blocks of peat that remain are not unlike coal in size, although they are lighter in colour. Of course, these burnable blocks contain the latent energy of all the dead vegetation and sunshine that went into making them.
In certain high-volume operations, automated mechanical harvesting machinery collects a shallow layer of peat from a wide area. This method tends to be less demanding on the natural environment than digging up turf from depth. However, until the grass regrows, it does have a significant – albeit temporary – impact on the landscape.
It is worth noting that most grains lend a hint of smokiness to the finished product's bouquet and taste by themselves, without peat on the fire. Varieties such as Glenfiddich, Glengoyne and Tomatin rely on the malt's natural characteristics, sometimes adding hints of other flavours such as citrus.
In contrast, most distillers on Islay produce particularly smoky whiskies, given the darkness of the turf from their moist, verdant ground. One exception is Bruichladdich Classic Laddie, non-age stated and sold in iconic bright blue bottles.
WHY PRODUCERS ARE REDUCING PEAT CONSUMPTION
Since the new millennium, peated whiskies have enjoyed a resurgence in popularity. However, healthy peat is essential for the environment. It fulfils a vital role as it stores carbon. To address ecological concerns which have arisen, several distillers have reduced their usage of this natural resource over recent years.
In some installations, modern drying towers have closed circulation systems. The smoke passes through the grain a few times to extract the maximum flavour. In contrast, the older design of traditional drying towers allows this cloud of grey smoke to escape. It rises from the characteristic pagoda roofs after only a single contact with the grain.
Alternatively, some producers grind the briquettes into a coarse, gritty powder before burning. This extra step increases the yield of the smoke, meaning that it is not necessary to use as much peat to achieve the same flavour in the matured whisky.
Notably, some areas of Scotland – particularly Campbeltown – have decided to stop harvesting peat from local fields and bogs. Instead, producers in those areas import it from other parts of the country, including the isles and islands.
HOW SCOTGOV IS SUPPORTING PEAT REGROWTH
According to estimates by industry experts, peat currently replenishes at an acceptable rate within Scotland. Calculations suggest that regrowth might keep pace with reduced harvesting by the whisky industry.
Nonetheless, in February 2020, the Scottish government announced a ten-year programme of peatland restoration projects. With £250 million earmarked for the measures, the package reflects the importance of restoring degraded peatland to address global climate and local environmental issues.
In Scotland, peat soils cover around 1.7 million hectares or nearly a quarter of the country's surface area. Scientists have calculated that this natural resource stores approximately 1.6 billion tonnes of carbon, equivalent to around 140 years of Scotland's current carbon dioxide emissions.
Understandably, project officials see the maintenance of peatland as a top priority. Notably, peat in poor condition releases carbon into the atmosphere instead of capturing and storing it. As well as locking in carbon, the initiative aims to enhance biodiversity, improve water quality and mitigate flood risk.
Varieties of peated whisky
Apart from enjoying a dram or two of the amber spirit, connoisseurs, collectors, and investors now have a broader choice when purchasing. From the heavier notes of a peaty Islay to a sweet, aromatic Speyside malt, popular labels of peated scotch include:
Ardbeg Ten
Bowmore
Caol Ila
Highland Park
Laphroaig
Lagavulin
Octomore
Talisker
WHISKY INVESTMENT BROCHURE
Download our whisky investment brochure. Highlighting trends in the whisky market.
HOW TO INVEST WITH WHISKY INVESTMENT UK
We will guide you through the entire process form start to finish and find the best way to add whisky casks to your portfolio whether you're a private or retail client.
OUR LATEST WHISKY PRICELIST
Find pricing, delivery and availability information for the worlds finest whiskies, updated daily.
WHAT IS THE BEST WHISKY TO INVEST IN?
If you would like to know how to spot a whisky that could turn out to be a worthwhile investment, read on.
Your Whisky Investment Partner
As an Investment Partner through Whisky Investment UK we can assure you:
The Whisky Investment UK guide will teach you all you need to know about the world of whisky, from expanding your knowledge to making your first investment.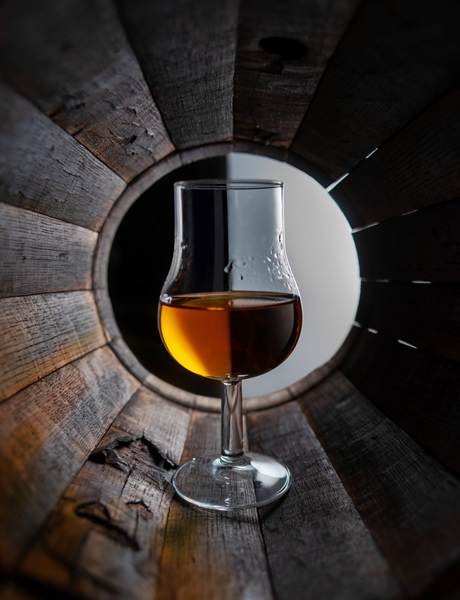 Please complete the form to receive our
Whisky Guide