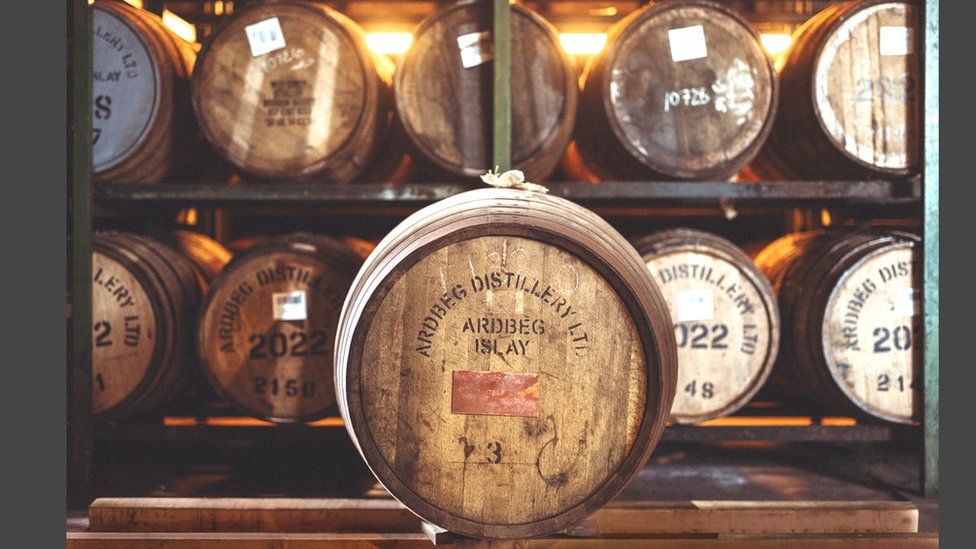 A rare cask of single malt whisky has been sold by a Scottish distillery for a record £16m.
Ardbeg said "Cask No. 3" was bought by an unnamed female collector based in Asia through a private sale.
Experts said the sale had surpassed all auction records for a cask of single malt.
Last month, a cask of The Macallan 1988 whisky sold at auction for £1m, after being bought 34 years ago for just £5,000.
The Ardbeg spirit, which was distilled in 1975, was originally laid down to age in two separate casks before being transferred to a single sherry butt in 2014.
It contains sufficient spirit to fill 440 70cl bottles, valuing each one at £36,000.
Islay-based Ardbeg said the butt would be bottled gradually for its new owner over the next five years. Each year, she will receive 88 bottles.
The cask is the oldest ever released by Ardbeg, which closed twice in the 1980s and 1990s before being bought by the Glenmorangie Company in 1997.
The company has vowed to donate £1m from the proceeds of the sale to local community causes over the next five years.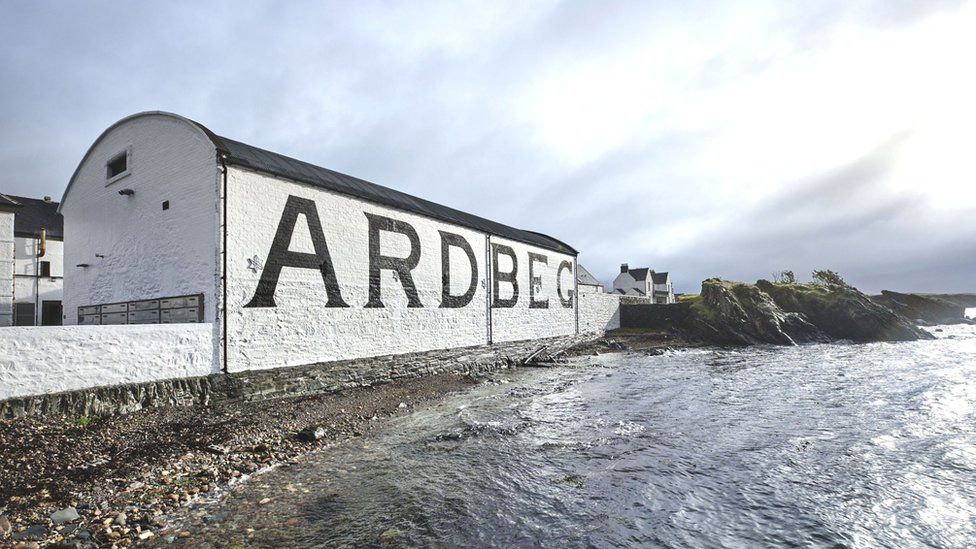 The spirit's tasting notes on its aroma say: "Brazil nuts in toffee fill the nose, followed by linseed oil, a suggestion of flowering blackcurrants, sweet, aromatic peat smoke and a hint of tobacco".
Ardbeg chief executive Thomas Moradpour said: "This sale is a source of pride for everyone in the Ardbeg community who has made our journey possible.
"Just 25 years ago, Ardbeg was on the brink of extinction, but today it is one of the most sought-after whiskies in the world."
Andrew Shirley, editor of the Knight Frank Wealth Report, said that the cask sale had "set a very interesting new benchmark".
Whisky expert Charles MacLean added: "This truly unique whisky is a remarkable piece of liquid history – an evocative taste of what Ardbeg was like when it malted its own barley."